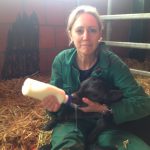 Dr. Barbara Spandern
Veterinarian, PhD
Dr. Barbara Spandern looks back at in depth education and many years of practical experience. After her internship at the Humane Society in San Mateo, California she moved to Berlin to study veterinary medicine at the Free University. Her education took her to Australia and South-Africa, too. She then started her own rural mixed veterinary clinic in Northern Germany. Parallel to her professional engagement she completes her PhD thesis on the effect of stress on various hormone parameters and the fertility of breeding bulls at the Christian-Albrechts Universität in Kiel. ( -> publication abstract). Over the time Dr. Barbara Spandern has acquired quite some sound experience in animal health,  breeding strategy and technology, farm management and leadership skills.
---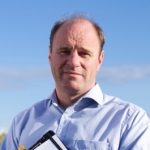 Michael Spandern
MSc agr, Dipl brew
With many years of international experience in agribusiness, livestock and the animal feed industry Michael Spandern supports our clients in matters of animal nutrition, feed technology, grassland management and practical farming.
---